Ideal for those with a non-technical background, this workshop aims at giving a broad panorama of hydrogen today. The goal is to provide a comprehensible explanation of the hydrogen landscape, so that business-development-focused, growth-hunting and disruption-enthusiastic participants can make an educated assessment of where their organisation might best fit into the hydrogen economy.
09:00 |

UNDERSTANDING HYDROGEN'S EMERGENCE AS A VIABLE ENERGY SOURCE
Hydrogen stereotypes – what to think about those?
Green, blue, gray… the rainbow hydrogen – what exactly are we talking about?
10:30 | MORNING TEA
11:00 | WHAT ARE THE DIFFERENT USAGES OF HYDROGEN, BOTH EXISTING AND EMERGING?
How to transport hydrogen?
Ammonia and "e-fuels", where does the conversion stop?
12:30 | LUNCH
13:30 | WHAT DOES THE HYDROGEN VALUE CHAIN LOOK LIKE, GLOBALLY AND IN AUSTRALIA?
What makes Australia a serious competitor in the global hydrogen race?
What are some key hydrogen projects?
15:00 | AFTERNOON TEA
15.30 | WHAT ROLE DOES THE REGULATION PLAY IN HYDROGEN DEVELOPMENT?
Money, money, money… How much does hydrogen cost? What is its value?
What's in it for you?
17:00 | END OF IN-DEPTH WORKSHOP A
Session leader: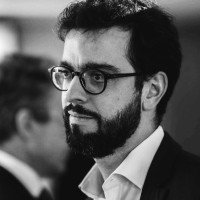 Paul Faraggi
Principal
ENEA Consulting